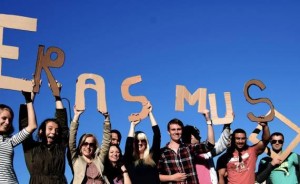 BRAYDON (USA), MATHILDE (FR) and OMBULINE (FR) are seeking flatmates>>>>>
Hey Guys,
We are staying in a fully furnished 6 bedroom apartment over here in Harbiye,
– We have three rooms available ranging in price from 245euros to 290 euros.
– 10 min walk to Taksim square.
– Right now we are three erasmus students in the flat,
– 2 (French) from Bilgi Uni. and 1 (USA) from Bogazici Uni.
Call 0090 532 710 14 04 (whatsapp, viber) if you want to check the rooms out!